PROJECT

MANAGEMENT
We offer effective Project Management support for the entire project life cycle based on standard processes land tools. We plan, manage and control any IT project by collaborating with customers, different team members and other stakeholders. Our engineers have required skills and strategies to manage projects issues/concerns effectively for entire Software development Life Cycle (SDLC). They also know how to do effective planning, designing, execution, negotiation and monitoring of all aspects of project management process. These are the major tasks we perform in managing a project: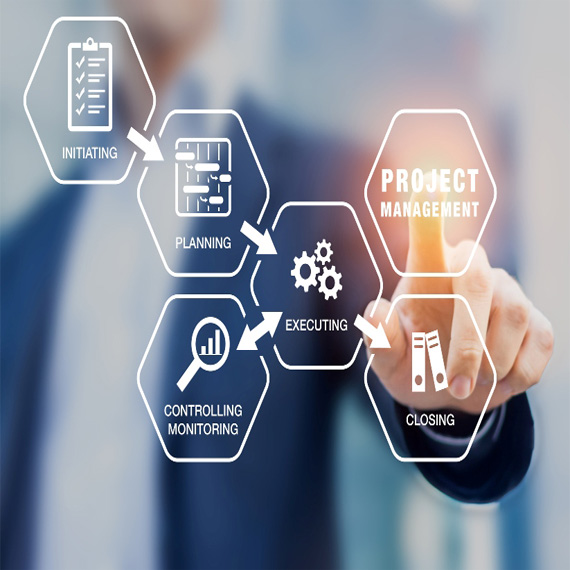 01
Developing Project Plan based on organizational process and WBS (Work Breakdown Structure) with ,
Comprehensive Risk Management & Mitigation Plan,
Stakeholders List, Issue/Concerns list along with Action Plan, etc.
Developing Staffing and Budget plan based on Project Effort, Size and Cost Estimation
Developing Project Schedule and Timeline
02
Tracking Project status for entire SDLC using Project Monitoring and Control (PMC) process.
03
Collecting Quality Metrics (e.g., Defects, Feature growth, Fix-on-Fix, On-time Delivery records, etc.) for all phases.